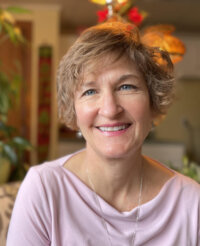 Mary Kay Haines, RDH, Traditional Naturopath & Functional Medicine Practitioner
Mary Kay Haines is owner and founder of Natural Wellness Solutions LLC. She lives in Lake Orion, Michigan specializing with men and women finding solutions for digestive and autoimmune disorders. Her main goal is to help the organs revitalize by removing toxins which will allow to body to heal itself.
She graduated from Ferris State University in dental hygiene. She practiced in California, Switzerland, and Michigan. Struggling to overcome her own health challenges, she decided to learn non conventional and alternative ways to combat disease. She then decided to expand her education. She is a Board Certified Traditional Naturopath and Functional Medicine Practitioner.
She specializes in taking the time to understand a patients story. She then uses an extensive intake form and necessary lab tests. These uncover the hidden sources of stress both physical and emotional. Together they create goals and solutions for a health success plan.
Mary Kay uses information about diet, rest, exercise, stress reduction and supplementation. These are the basics to acheive a dream for a healthier and happier life. She walks beside her patients every step of the way. Nothing would give her more joy than to share what she has learned to help you succeed!