Menu

Healing out the best in you.

Our Facility


Welcome to our website
Your experience at RHA will provide a place of no stress, a place void of interruptions. A therapist completely focused on providing you with professional bodywork that merges technical knowledge with years of experience and a multidisciplinary approach. The bodywork you will receive is personalized to your body's own present needs. Walk into a welcoming reception area paired with gorgeous, spacious, and tranquil massage rooms. your practitioner will be using only the finest therapeutic oils to enhance your over all well-being. For a peaceful and relaxing transition, enjoy a cup of tea accompanied by a sea salt and essential oil foot soak.
Our mission is to make every massage successful by reducing and releasing muscle tension. Our services use only high quality products and educated practitioners. Our commitment is to provide a peaceful, relaxing atmosphere while promoting balance, harmony and well-being.
Learn more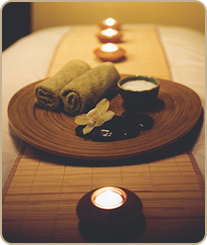 News & Events
We're Back!
Rochester Holistic Arts is open and ready to welcome you back!
See You Soon!
We are currently closed to protect your health. We send our love and hope you are keeping safe and well.
If you would like to continue to support us during this quarantine period, consider purchasing a gift certificate by clicking the shopping cart above.
We all hope to see you back soon!
First Degree Reiki Certification Training
Level 1 Usui Reiki training offered March 1, 2020 from 10:00 am to 6:00 pm.
Cost $100 due day of class. (4 seats remaining)
Register on-line at Class Schedule
View More Posts
Contact Us
118 Terry Ave. Suite A,
Rochester MI 48307
Phone: (248) 330-9569
Subcribe