Menu
Welcome to our website
Your experience at RHA will provide a place of no stress, a place void of interruptions. A therapist completely focused on providing you with professional bodywork that merges technical knowledge with years of experience and a multidisciplinary approach. The bodywork you will receive is personalized to your body's own present needs. Walk into a welcoming reception area paired with gorgeous, spacious, and tranquil massage rooms. your practitioner will be using only the finest therapeutic oils to enhance your over all well-being. For a peaceful and relaxing transition, enjoy a cup of tea accompanied by a sea salt and essential oil foot soak.
Our mission is to make every massage successful by reducing and releasing muscle tension. Our services use only high quality products and educated practitioners. Our commitment is to provide a peaceful, relaxing atmosphere while promoting balance, harmony and well-being.
Learn more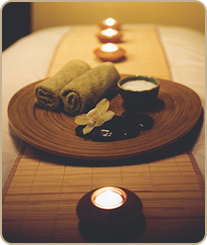 News & Events
Lavender Market
Come see us at the Lavender Market at Blake's Cider Mill July 15-17. We will have a booth. Nic will give a 30 minute talk. Celeste will have a DIY table and our card readers will be there too!
https://allevents.in/armada/blakes-2022-lavender-market/200022285541002
Please Call to Book
Please call to book for the next few days as we upgrade our system. Online booking will once again be available next Monday.
Wand & Handbook Workshop for Mental Health With Pam
Take a wand and book making workshop with Pam. By creating something that comes from the heart, Pam will help guide you on a journey to self discovery. Not only do you come away from the experience with a tangible reference, but you will find the wisdom you gain is the greatest gift of all. Treat yourself. Check her out at www.pambelding.com and call our office and book some time with her.
View More Posts
Contact Us
118 Terry Ave. Suite A,
Rochester MI 48307
Phone: (248) 330-9569
Subcribe