A Gift of Clarity For The New Year: The Twelve Card Alchemy Reading
Some gifts come wrapped and tied up with a ribbon, while others are intangible and longer-lasting. A Twelve Card Alchemy Reading could help you find that gift. First you have to be open to what secrets you may unlock. Choosing someone for guidance on your journey is a special and personal decision and it is why so many people come to Pam.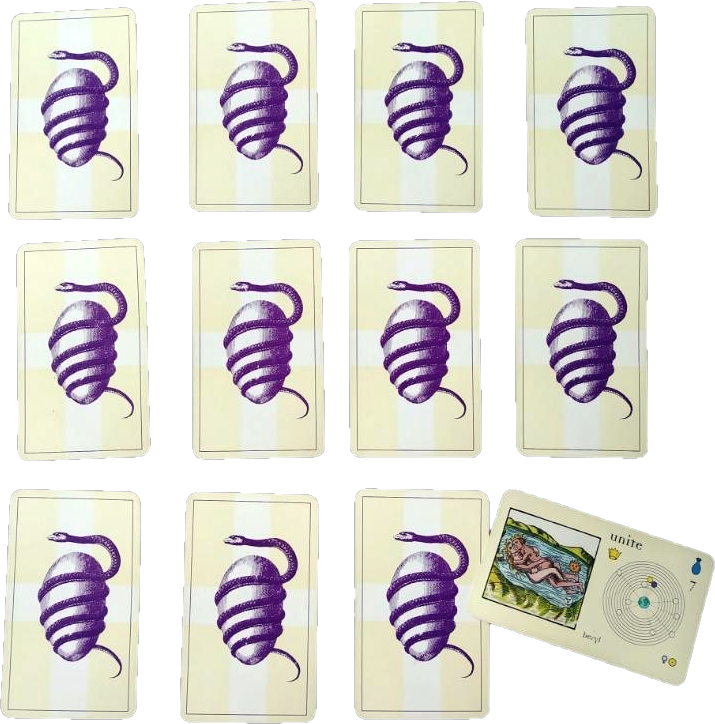 Pam writes, "After everything that's happened in 2020, wouldn't it be nice to get clarity and insight tailored specifically for you heading into 2021? By offering guidance about love, health, wealth, power, and protection, each Alchemy card suggests a helpful action to keep in mind for each month of the year. I'll offer a quick interpretation based on the action word and symbols on the card. This, along with the intention card and your best intentions, creates a monthly message specifically designed to inspire your personal success and spiritual transformation."
Readings are ideal for those seeking clarity for the year ahead. Each card in The Twelve Card Reading represents one calendar month. The symbols and images on The Cards of Alchemy evoke feelings that can help one to think in different ways. You may surprise yourself when you take the time to look deep within your mind.
To strengthen your understanding of each monthly message, Pam will recommend another one of her decks (pictured below) to help clarify and sharpen the power of your intentions. Together, these messages will help you create a path designed specifically for your success and spiritual transformation.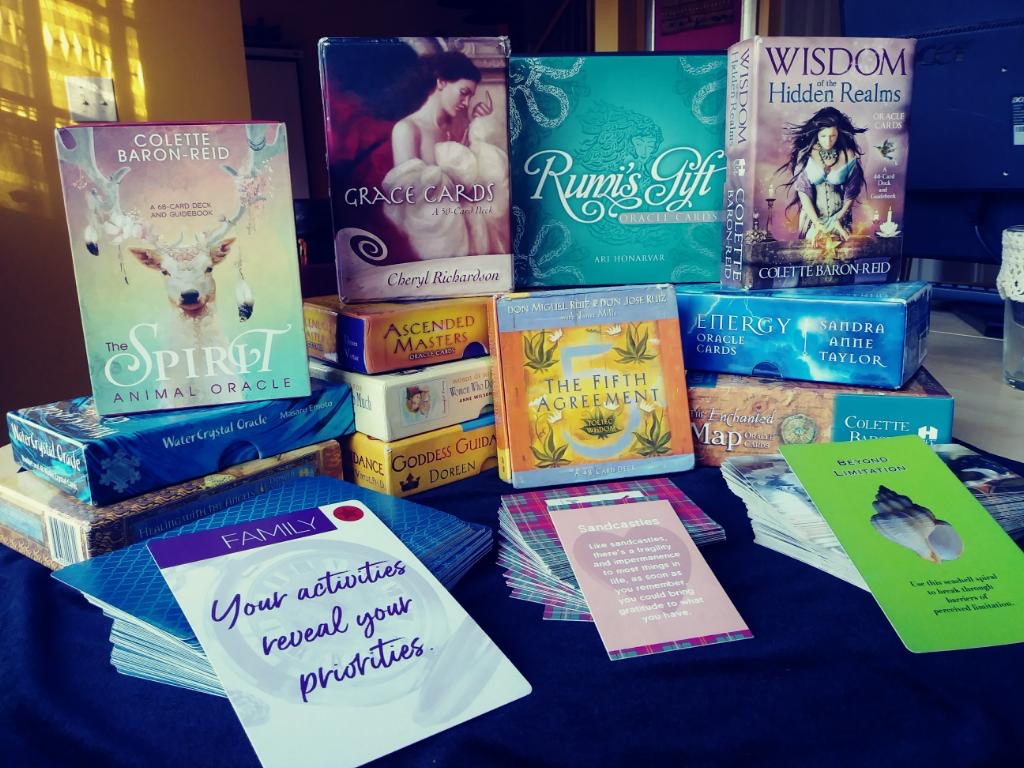 The Cards of Alchemy empower us to open up to ourselves and to rediscover, rekindle, and/or reaffirm our faith. The highest form of divination is within you, but one must take the time to tap into it. What matters most in The Twelve Card Alchemy Spread is reflection and expansion of awareness.
"Things have been totally hectic lately with people and work and stuff. I've been looking for some guidance to make sure I'm doing the right things, and I'm on the right track. Having you read my cards totally helped me look inside at who I am, to figure out my direction and where I want to go. I'm feeling so much better now! Instead of being worried about the future, I'm really looking forward to it!" –Emily
For booking information please call: 248-330-9569 or e-mail [email protected]