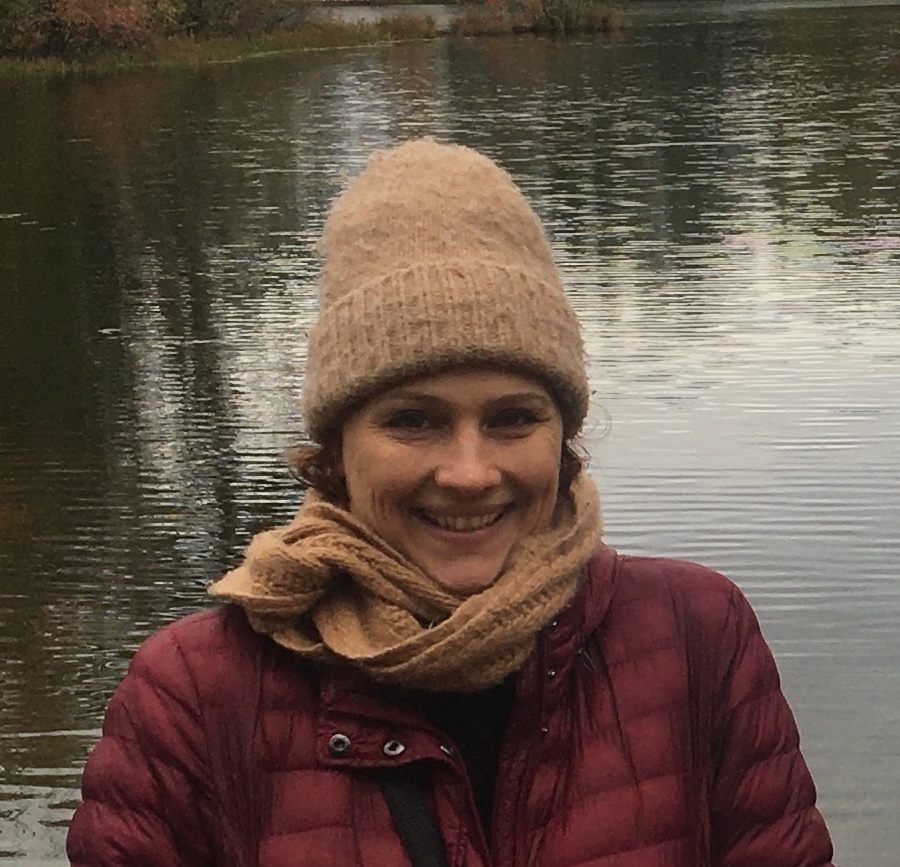 Buffie began her healing arts journey in 2007 with a yoga teacher training program in India, followed by studies of Thai Yoga Massage at the Integral Yoga Institute of New York City where she was also on staff as a bodyworker, and completing formal Massage Therapy training in 2016 at the McKinnon Bodywork Institute of Oakland, California.

A long-standing yoga and meditation practice is the backbone of Buffie's holistic healing approach and this meditative aspect spills over into each massage session. Her aim is to help clients find more freedom of movement, ease in stillness, relief from chronic pain and inspiration to practice self-care. Buffie is trained in Deep Tissue, Thai Yoga Massage, Shiatsu, Orthopedic Massage, Prenatal and Postnatal massage, Myofascial Release, Hatha Yoga and Yoga Therapy and Swedish massage.

Buffie has a B.A. in Fine Arts and is a self-proclaimed Renaissance woman, having tried her hand at many art forms including drawing and painting, ceramics, bronze sculpture, creative writing, singing, songwriting, folk dance, and sequential art, all of which inform her bodywork practice in some way. When not practicing massage, Buffie enjoys Do-It-Herself projects, walking in the woods, swimming and boating, and listening to birdsong as well as to her collection of vinyl albums.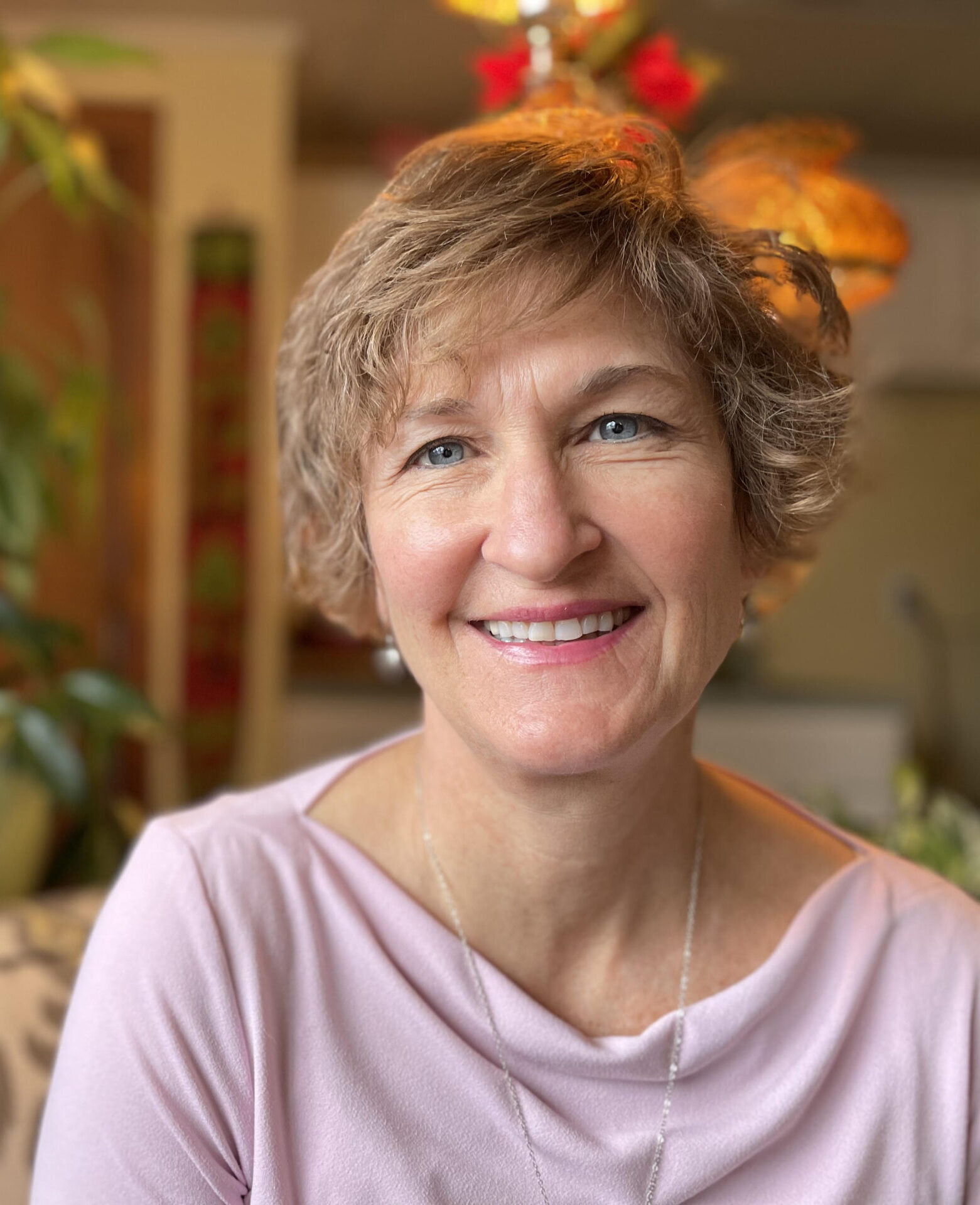 Mary Kay Haines, RDH, Traditional Naturopath & Functional Medicine Practitioner
Mary Kay Haines is owner and founder of Natural Wellness Solutions LLC. She lives in Lake Orion, Michigan specializing with men and women finding solutions for digestive and autoimmune disorders. Her main goal is to help the organs revitalize by removing toxins which will allow to body to heal itself.
She graduated from Ferris State University in dental hygiene. She practiced in California, Switzerland, and Michigan. Struggling to overcome her own health challenges, she decided to learn non conventional and alternative ways to combat disease. She then decided to expand her education. She is a Board Certified Traditional Naturopath and Functional Medicine Practitioner.
She specializes in taking the time to understand a patients story. She then uses an extensive intake form and necessary lab tests. These uncover the hidden sources of stress both physical and emotional. Together they create goals and solutions for a health success plan.
Mary Kay uses information about diet, rest, exercise, stress reduction and supplementation. These are the basics to acheive a dream for a healthier and happier life. She walks beside her patients every step of the way. Nothing would give her more joy than to share what she has learned to help you succeed!
Yvonne Szymczak – Social Media Coordinator
My name is Yvonne and I am a coordinator at Rochester Holistic Arts. I enjoy being at RHA because I am always learning something new about health maintenance and the many facets of holistic care. My favorite tea is Calendula because of it helps alleviate inflammation and muscle cramps: ask me about it some time- I love talking about it! In my other life I am a radio host and disc jockey at a beloved NYC radio station that is broadcast word-wide on www.wfmu.org every Friday at 6PM EST which I do live from my remote studio. If you have any questions about any of the services we offer at RHA I am always happy to answer them. Our office hours are M-F 10AM-5PM and Saturdays from 10AM-2PM. You can also e-mail (nic@rochesterholisticarts.com) us or leave a message (248-330-9569) and we'll get back to you as soon as possible.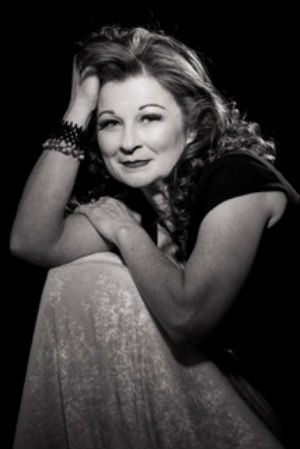 A happily married wife to Blake and proud mom to Garrett. I write books, offer classes, and read Oracle cards to give you a higher perspective, so you can see what you need to move forward in your life. I also offer The Stretch, a 2-minute balancing/centering exercise that connects you to heaven and earth. ❤
I've been reading Oracle cards for more than 18 years. Although I don't read Tarot cards, I do read from more than 16 other decks, including the Cards of Alchemy. They show life as a process of bringing many different elements together to create the "gold" of beauty and relationships worth sharing. While I have read for hundreds of different people of all ages, never have I had anyone feel afraid or scared. Most people report feeling hopeful, surprised, and grateful for the clarity a reading brings to them. Occasionally they're grumpy because they didn't like what they heard. My goal is to be kind.
Typically, a reading takes around 20-30 minutes. People are encouraged to take notes and, or record the audio to listen again later. Pictures of the spread at the end are recommended as well.
I also offer adult classes that take approximately 90 minutes each.
1. You're the Boat: Charting a course toward a life worth looking forward to.
This class is based on the analogy that shows your life as a boat and introduces you to the four systems of your life: Guidance, Logistics, Navigation, and Propulsion. By seeing your life broken into smaller bits, you can start to see how making small but targeted changes can drastically affect your future.
2. Fortify yourself and protect your eight boundaries: Adjust your attitude and get where you need to go.
The strategy from within You're the Boat, this class includes exercises and worksheets to help you tap into your awareness, recognize opportunities within your challenges, and get what you need to feel strong, calm, and confident.
3. Make your own Magic Wand: Because faith in yourself is the strongest magic there is.
This workshop includes everything you need to make a magic wand and inspirational handbook filled with quotes to remind you of your power
4. Feed your soul: You can't dig yourself out of the pit of despair. You have to feed your soul and grow yourself out.
This class offers seven different ways to look at how you recognize and nourish your soul.
5. Burlap Art: For those on a healing path.
This workshop is designed to help people facing struggles to find peace within themselves by creating something beautiful using upcycled materials and found objects.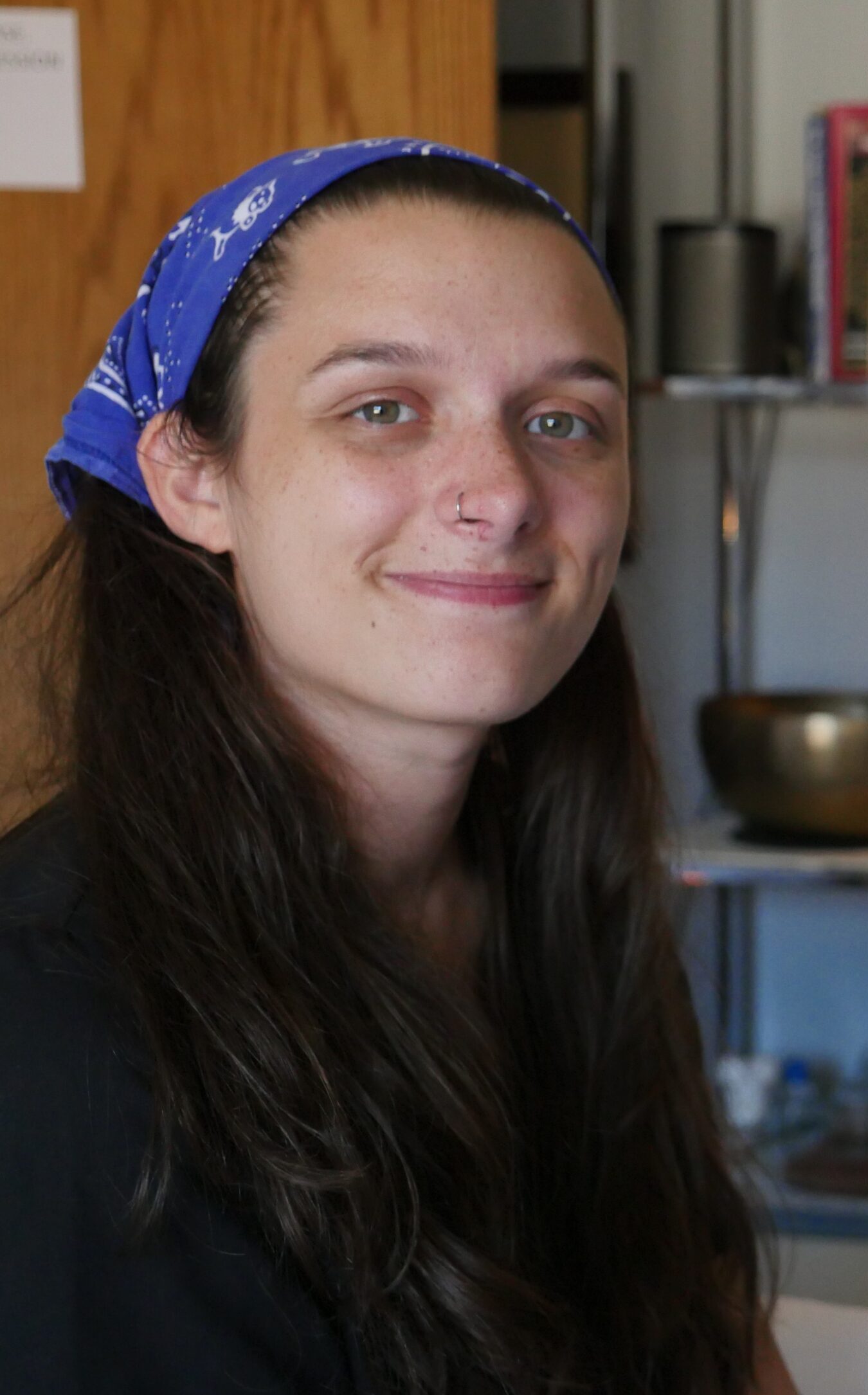 Brooklyn Handy is one of our dedicated therapists. She went to the
number one school in America for massage therapy, Irene's
Myomassology Institute. Having a natural ability to sense energy as an
empath, she focused her learning on holistic healing. Crystal healing and
Reiki are the reason she began to study massage. While only graduating
in 2016, she has been a top requested therapist in any spa she worked
at. Helping clients relax and leave stress and pain free is her number
one goal! Every client is different and she adjusts her massages to fit
the person's needs. She is experienced in Reiki, Deep Tissue, Sports
Massage, Swedish, Cupping, Crystal Healing, and Reflexology. Outside
of the spa she enjoys walking her cat Simba and going to local concerts.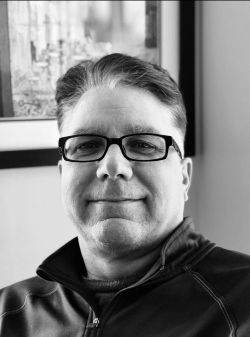 Schedule with David and create a session customized to your needs. Discuss which techniques you find beneficial, and allow David to incorporate them into a massage unique to you.
Discuss which of these massage techniques would be ideal for you.
– Thai
– Swedish
– Deep Tissue
– Myofascial Release
Better yet, schedule an integrated massage & energy healing session. David utilizes the Tibetan singing bowl & aromatherapy to aid in his practice of Reiki and Chakra Balancing. These practices work well to fully relax your mind and body, assisting you to accept the benefits of the massage.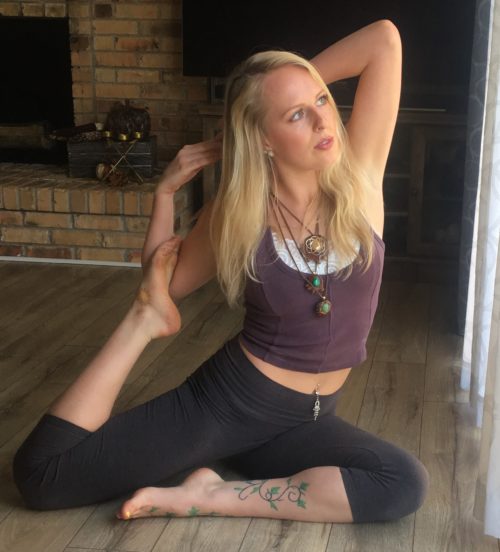 Brooke is a Licensed Massage Therapist, and Certified Reiki Master from the Healing Hands Holistic Health Center school of massage. She practices therapeutic massage, deep tissue massage, cranial sacral therapy, reflexology, and reiki healings. With her knowledge on Qigong, Ayurveda, and Shamanism, she cares for clients with compassion and alleviates pain. Brooke uses her knowledge of trigger point therapy and kinesiology to present a scientific approach to the relief of hypertonic muscles and adhesions. Since she is a Certified Yoga Instructor, she can also recommend stretches and self care to help you continue your healing after you leave. Join us for Brooke's Healing Yoga Meditation the first Monday of every month!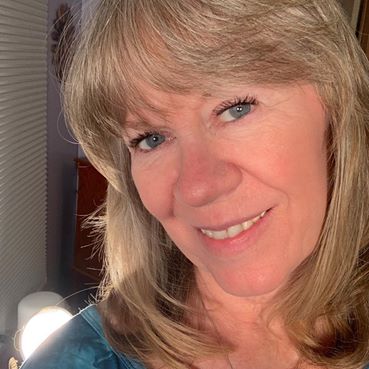 Kathleen has been involved in the 'alternative world' for over 40 years. That includes home births and practicing midwifery for several years. She is a Reiki Master, practices Donna Eden Energy Medicine, Touch for Health (Kinesiology), Reflexology, Cupping, Ear Candling, Sound Healing along with other healing modalities. She is currently studying with a a Shaman and learning/practicing Shamanic Healing. She has a lot of life experience (including raising 6 kids and enjoying 16 grands!, The 17th is on the way!) and still loves life with a passion!
Kathleen is now offering Transformational Life Coaching. She has been certified for several years and is enjoying The Work and watching people grow, transform their lives and genuinely find peace and joy along with so many other positive changes in their lives. In her almost 64 years of living a very full life she has acquired so many life skill, growth and awareness that she is compelled to share with anyone that wants her help. Her mission is to help people understand the Universal Laws of Attraction, Allowing, and. Vibration and how they affect every area of our lives
Kathleen's face will be on the other end of the phone when you call sometimes and the one that will greet you with a smile when you come to enjoy some of life's greatest pleasures!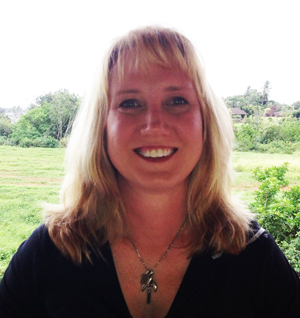 Well Being Practitioner specializing in Reiki and Pranic Healing, Author, and creator of Essential Oil
products
Celeste has been a practitioner of Reiki since 2003 and began incorporating Pranic Healing and
aromatherapy into her sessions in 2016. Her daily self-practice routine provides her with a deep sense of
spiritually grounded awareness and an ever-present connection to her authentic self. This is the
foundation she uses to share her gifts as tools for healthy living and spiritual growth.
She humbly and compassionately supports clients in releasing negative thoughts and emotions while
finding the courage to embrace more of who they are. The desire for wholeness and well-being is a
consistent intention Celeste sees with her clients. Through her treatments she has had the joy and
pleasure of serving a myriad of individuals including nurses, teachers, corporate executives, cancer
patients, musicians, healers, veterans, and kids. Celeste refers to her healing sessions as a massage for
the soul.
Her dream is to share her unique energy work with those in the entertainment industry to raise the
consciousness of the planet.
In 2021, she co-founded NeXus an empowerment group that offers local one-day Well Being Retreats.
Celeste is also the author of Conscious Choices: What I CHOOSE to BE as I Create Me, and the creator of
Be a BUD Healthcare blends and calming and balancing products made with essential oils. Her book and
essential oil products are available for purchase at RHA.
You can join her community and learn more at Being Using Divinity on Facebook. The print version of
her book is also available at Amazon and the ebook version is available at Smashwords and other e-
reader platforms like Barnes and Noble, Apple, and Overdrive.
Schedule a healing session with Celeste on Tuesdays or contact her at 586-764-0067 if another day of
the week works better for you. You can also always find Celeste at the meditation and conversation
group that meets at RHA on Tuesday evenings.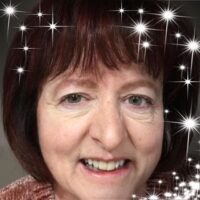 Patricia is a certified Reiki Master and an Advanced, Psychotherapy and Crystal Pranic Healer.

She is also certified in a 10 Step Postural Qigong sequence originating from the Beijing School of Yi Chuan and Tai Chi ~ Chi Flow (a fused system of Tai Chi Chuan and Qigong Healing which emphasizes Chi flow for wellness and healing.)

Patricia is passionately interested in the evolution of consciousness and has been exploring, studying and practicing various energetic and spiritual techniques and subjects for many years. She facilitates a "Conscious Conversation" discussion group at RHA for purposes of bringing together like-minded people and to provide a forum for discussion and exploration of topics related to energy, consciousness, spirituality, self-improvement, metaphysics, and beyond.

Patricia also facilitates an informal meditation group focused on consciousness expansion and the improvement of mental, physical, emotional and spiritual well-being. The evening begins with a short discussion and an occasional practice followed by a silent, 30-40 minute meditation period accompanied by music. There is then an opportunity to share and discuss your experience.