Menu





Welcome to our website
Your experience at RHA will provide a place of no stress, a place void of interruptions. A therapist completely focused on providing you with professional bodywork that merges technical knowledge with years of experience and a multidisciplinary approach. The bodywork you will receive is personalized to your body's own present needs. Walk into a welcoming reception area paired with gorgeous, spacious, and tranquil massage rooms. your practitioner will be using only the finest therapeutic oils to enhance your over all well-being. For a peaceful and relaxing transition, enjoy a cup of tea accompanied by a sea salt and essential oil foot soak.
Our mission is to make every massage successful by reducing and releasing muscle tension. Our services use only high quality products and educated practitioners. Our commitment is to provide a peaceful, relaxing atmosphere while promoting balance, harmony and well-being.
Learn more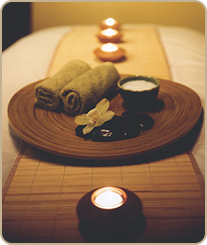 Working Hours
Monday - Thursday
9:00 am to 8:00 pm
Friday - Saturday
9:00 am to 6:00 pm
For Appointments Call
(248) 330-9569

Hours are by appointment only
(online booking available)
Working Hours
Monday - Thursday
9:00 am to 8:00 pm
Friday - Saturday
9:00 am to 6:00 pm
For Appointments Call
(248) 330-9569

Appointment Only | Book Now

News & Events
Dance of the Rainbow-Sunday, April 9
Jessica Zacharias will discuss spiritual truths, moving through adversity, honoring your roots and living a life full of color. This will be followed by a short movement meditation. Time: 2:00 pm-3:00 pm— Donations only Jessica Zacharias is an intuitive movement practitioner, published author, speaker and teacher.
Mandala Workshop – Saturday, April 8
Create a unique, personal interpretation of a Mandala. Kris Schaedig will provide techniques, tools and ideas that you will use to create a mandala. Intuitive mark-making and the process of creating is something that can serve in connecting and reconnecting us to ourselves. Time: 3:00pm to 5:30pm Cost: $45 Ages 16 and up only please.Learn more
View More Posts
Testimonials
I first started seeing Nic with shoulder pain from an old sports injury. In 3 treatments he has reduced my pain & improved my range of motion.

I am comfortable at all the classes I attended. I'm always greeted with a smile & enjoy class.

The Essential oils that Nic puts on my back and feet always seem to help me out, not to mention how good his massage is.

Contact Us
Rochester Holistic Arts
118 Terry Ave. Suite A,
Rochester MI 48307
Phone: (248) 330-9569
Subcribe